Postlude Notes
Duo Rendezvous: Café Paris
Jasper Wood, violin and Daniel Bolshoy, guitar
Sunday, February 10, 2013 at 3:00 p.m.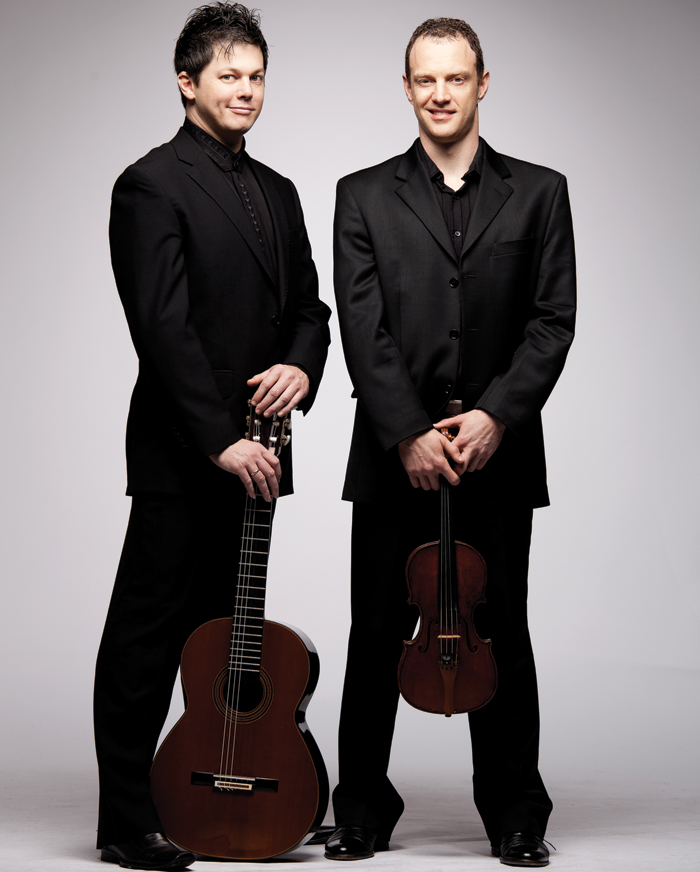 Style, charm, talent—Jasper Wood and Daniel Bolshoy have it all. On Sunday, February 10 more than 200 concert goers were transported by Jasper's violin teamed with Daniel's guitar to an unlikely rendezvous in Paris. Bach and Paganini led the way before Ravel and de Falla gave in to the tango and a Hungarian folk dance—duos played with sensitive re-mastering of old and new scores to suit the pair's unique mix of instruments.
Both soloists are widely respected for their teaching techniques, and their humorous jabs at "good teaching" and "bad teaching" were insights letting the audience know that they know what they are talking about. Their relaxed and informative introductions and program anecdotes were appreciated by everyone.
So much classical chamber music played by such expert talent by the guys next door. What a rare treat on a sunny winter afternoon in High River.