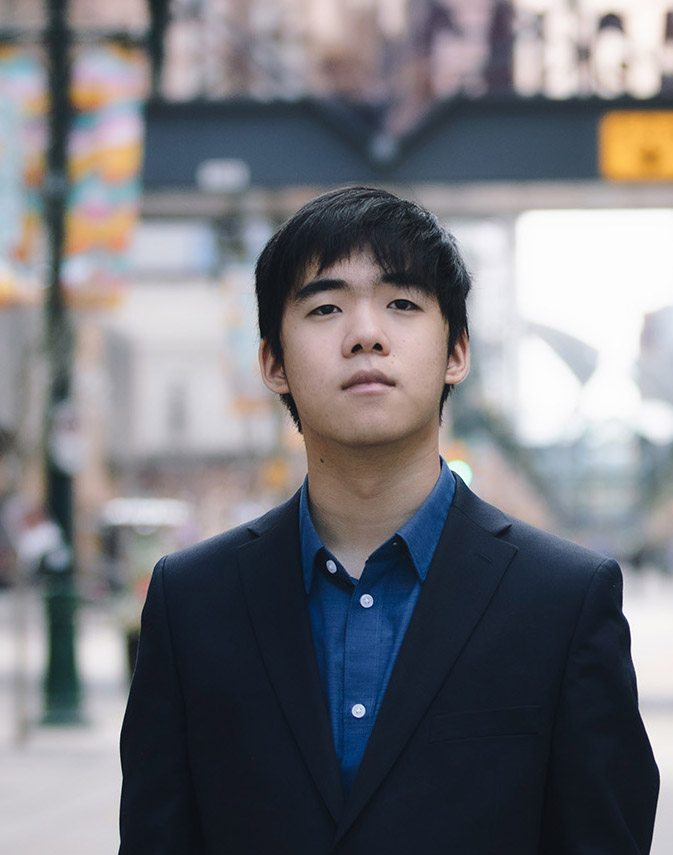 Reading through Kevin Chen's biography, you might raise an eyebrow at his many accomplishments. Factor in the age at which he achieved these honours – including being named to CBC's Top 30 Hot Classical Musicians under 30 at eight – and you begin to get a sense of the incredible talent of this young Canadian musician.
Youngest-ever winner at age 16 of the Franz Liszt International Piano Competition, 2021
First place winner in the Mozart International Piano Competition and the Hilton Head International Piano Competition, 2020
First-place winner of the e-Piano Junior Competition and laureate of the the Astana Piano Passion Competition in Kazakhstan, 2019
Featured in an issue of Maclean's Magazine dedicated to the achievements of 100 Remarkable Canadians, 2016
Youngest Canadian ever to be awarded First Class Honours with Distinction in the ARCT Performer's Royal Conservatory of Music exam, 2013
First-place winner in the Canadian Music Competition, 2012
Kevin has composed over 100 original works including symphonies and a piano concerto. He has performed with the Abbotsford Youth Orchestra, the Edmonton Symphony Orchestra, the Calgary Philharmonic Orchestra, the Vancouver Island Symphony Orchestra, the Okanagan Symphony Orchestra, the Astana Opera Symphony Orchestra in Kazakhstan, the Minnesota Orchestra, the Hilton Head Symphony in South Carolina, and the Hungarian National Philharmonic Orchestra. He currently studies with Professor Marion Engle at the Mount Royal University Conservatory in Calgary, Alberta.
We are proud to count Kevin among our Young Musicians Extraordinaire and to have commissioned his first original work. It gives us deep delight to welcome this local talent back to our stage as a featured performer in 2022.
Praise for Kevin Chen 
"Powerful, technically wondrous performance …. Chen played [Listz] virtually non-stop, with only small breaks between pieces …. The technical requirements and stamina needed to perform these etudes is mind boggling, yet he managed to do it with no apparent fatigue."

The Kelowna Daily Courier 
 "To hear him play takes your breath away …. [I] was just mesmerized by his passion and love of performing,"


Laurie Matiation, Artistic Director, Academy and Advanced Performance Program at the Mount Royal University Conservatory

In an effort to keep our audience members as safe as possible, we will be hosting this concert in accordance with our COVID-19 policy.
Program
In 2021, this amazing home-grown talent had a historic win at the Franz Liszt International Piano Competition in Budapest.  Kevin Chen presents not one, but two short and socially distanced concert programs. See one or join us for both!
FIRST SHOW
Bach
Fantasia and Fugue in a minor, BWV 904
Wagner–Liszt
Isoldens Liebestod from Tristan und Isolde
Chopin
Andante spianato et grande polonaise, op. 22
Debussy
Arabesque no. 1
Liszt
Mephisto Waltz no. 1
SECOND SHOW
Bach
Fantasia and Fugue in a minor, BWV 904
Chopin
Ballade no. 4 in f minor, op. 52
Liszt
Réminiscences de Norma, S. 394
Ravel
La Valse
Kevin Chen on the music of Listz
"Liszt's music resonates with me not only because of its technical challenges — although it does play some role — but also because he communicates something much more profound. His ingenuity in many compositional techniques, such as being considered an early impressionist, laid down foundations for the generations of composers after him …. Because of this passion and intimacy in conveying his emotions and personality, combined with the overwhelming satisfaction of performing these works, his music holds very special value to me."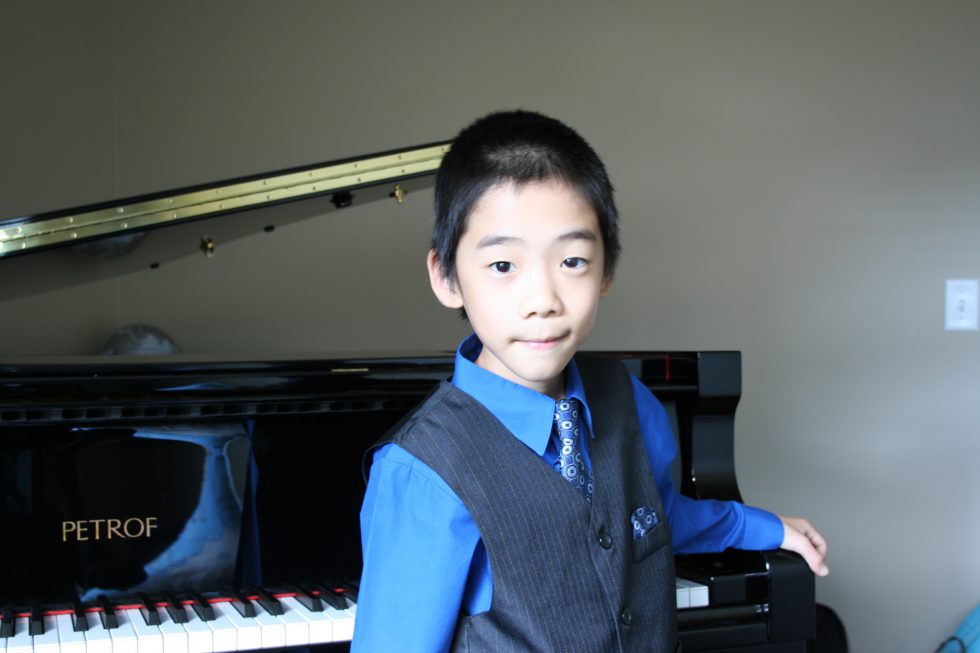 As Kevin first appeared as a Young Musician Extraordinaire, our audience has had the pleasure of hearing his evolution in performances in 2012, 2014 and 2019.