Young Musicians Extraordinaire
Think of the hours of practice and dedication that go into training toward the dream of becoming a world-calibre musician. Now, imagine the thrill of being invited to perform in recital in front of a warm, supportive audience. This is exactly the nurturing experience we aim to offer talented young artists in our annual Young Musicians Extraordinaire event.
"I felt an incredible energy from the audience as well as the people I was performing with …. I am always striving to find this focus and energy so that I'm able to give a gift to the audience through my music.
Three, two, one … blastoff!
It is inspiring to witness the accomplishments of former Young Musicians Extraordinaire. We are proud of our track record and pleased to play even a small role in helping to launch such exceptional talent.  
The alumni of our Young Musicians Extraordinaire program never fail to amaze. Checking in with them years later,  we discover that they are training with famous musicians and outstanding institutes, performing with world-class orchestras, scooping top prizes at international music competitions, and travelling to share their gifts with the world.
Alumni | Young Musicians Extraordinaire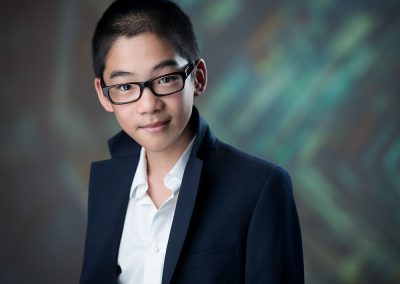 Virtuoso Kevin Chen first performed for us at age seven in 2012, returning by popular demand in 2014 and 2018. In 2013, he was named to CBC's Top 30 Hot Canadian Classical Musicians under 30 list. Inspired by the strength and resilience of the Town of High River following the 2013 flood, Kevin composed an original work, River Rhapsody, about the river for us. In 2021, Kevin became the youngest-ever winner of the Franz Liszt International Piano Competition.
2022 | 2019 | 2014 | 2012
About the Young Musicians
Extraordinaire event 
For some of our Young Musicians Extraordinaire, our showcase marks the first time that they find themselves featured in a concert program. With so much local talent in Alberta, promoting the abilities of these young artists is a natural fit for us. Young artists are able to experience the warmth of our warm and friendly audience, while concertgoers frequently say "they saw them when." 
Our tradition is to cap off our season by enjoying ice cream from Evelyn's Memory Lane in High River. It's a win-win for everyone involved. 
Thanks for welcoming these young musicians.
It's the enthusiasm and generosity of our community and sponsors which helps us to make this annual event a success. Your support makes a world of difference.