Celebrate Valentine's Day early this year with a Romantic program which transcends place, era, culture and circumstance and allows the spirit to sing. Violinist Kerry DuWors and pianist Katherine Dowling pluck our heartstrings with timeless chronicles of human experience as they shine a spotlight on one of history's greatest love stories. Robert and Clara Schumann remained devoted both to their art and to each another despite difficulties and adversity. Johannes Brahms was their lifelong confidante and champion, their dearest and most beloved friend. The masterworks of these three extraordinary artists – created in the springtime of the Romantic era – resonate through eloquent compositions designed to refresh the soul and inspire delight in listeners.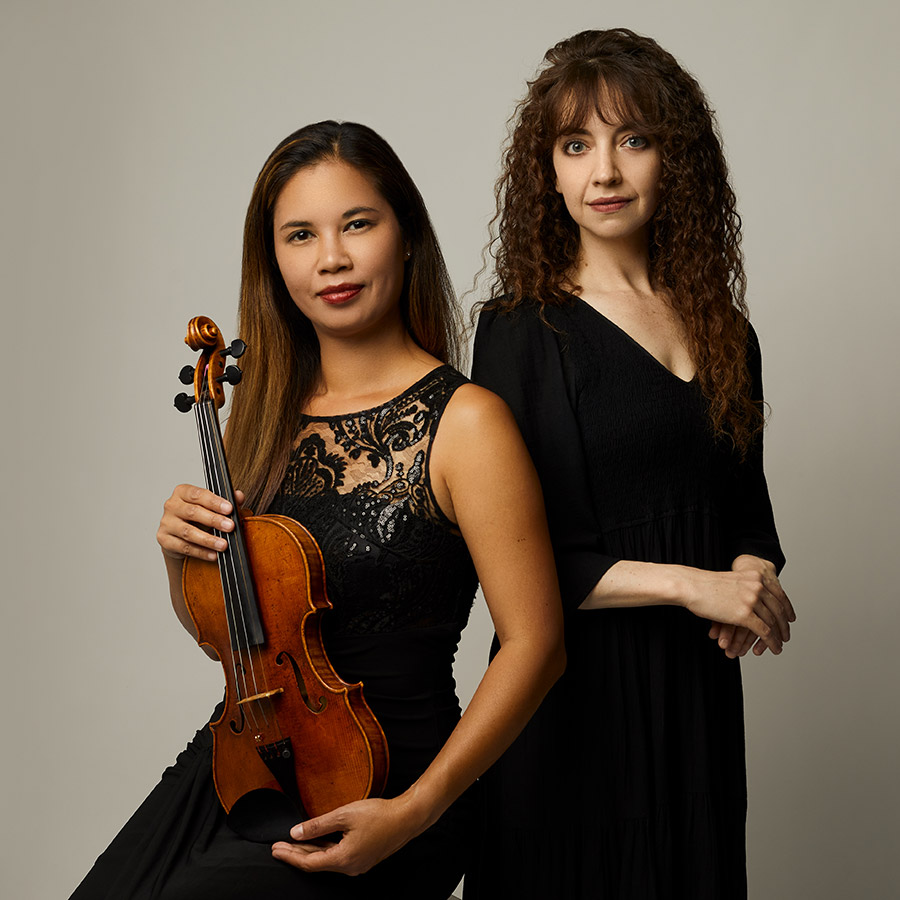 From the first moment they heard him play, Clara and Robert Schumannn recognized the young Johannes Brahms as a genius. The friendship between the three endured through collaboration and tragedy. Robert acted as mentor to the young musician and published an article declaring him to be the next Beethoven, garnering Johannes almost instant fame. In response, Johannes wrote, "You have made me so extremely happy that I cannot attempt to express my thanks in words. May God grant that my works will soon be able to prove to you how much your love and kindness have uplifted and inspired me."
Only months later, Robert's struggle with madness became overwhelming. Johannes was by Clara's side to lend comfort and support. She wrote to her children of this time, "He came, like a true friend, to share all my sorrow; he strengthened the heart that threatened to break, he uplifted my mind, he cheered my spirit when[ever] and wherever he could; in short he was my friend in the fullest sense of the word."
In this violin and piano performance, DuWors and Dowling breathe fresh life into the music and the intriguing history of these three incredible artists.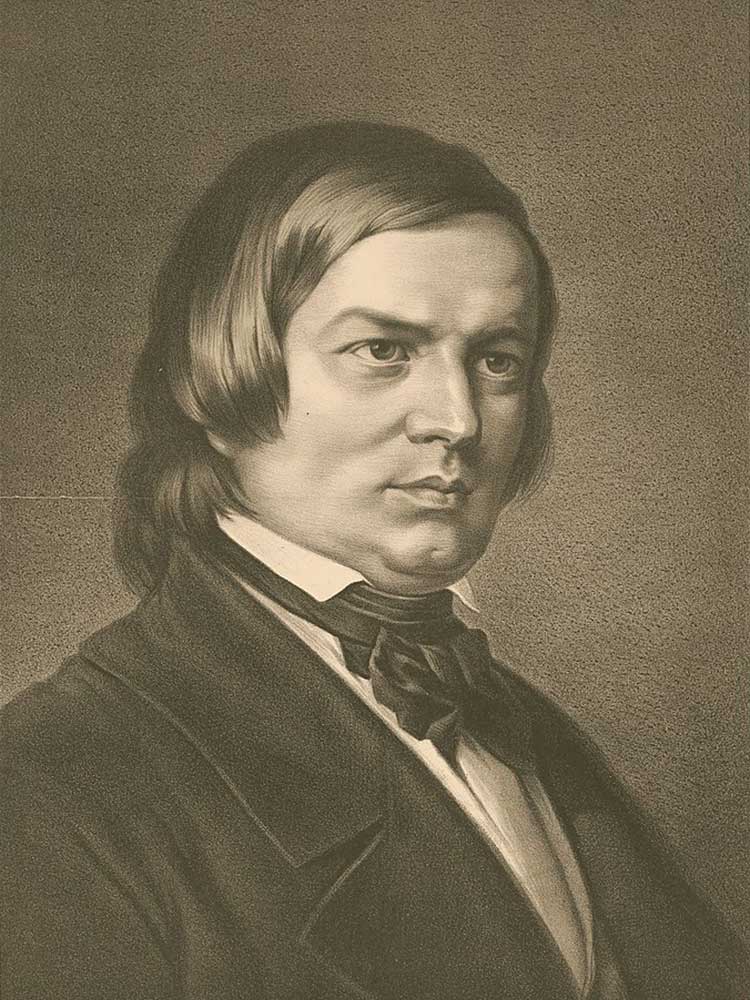 Robert Schumann | Wikimedia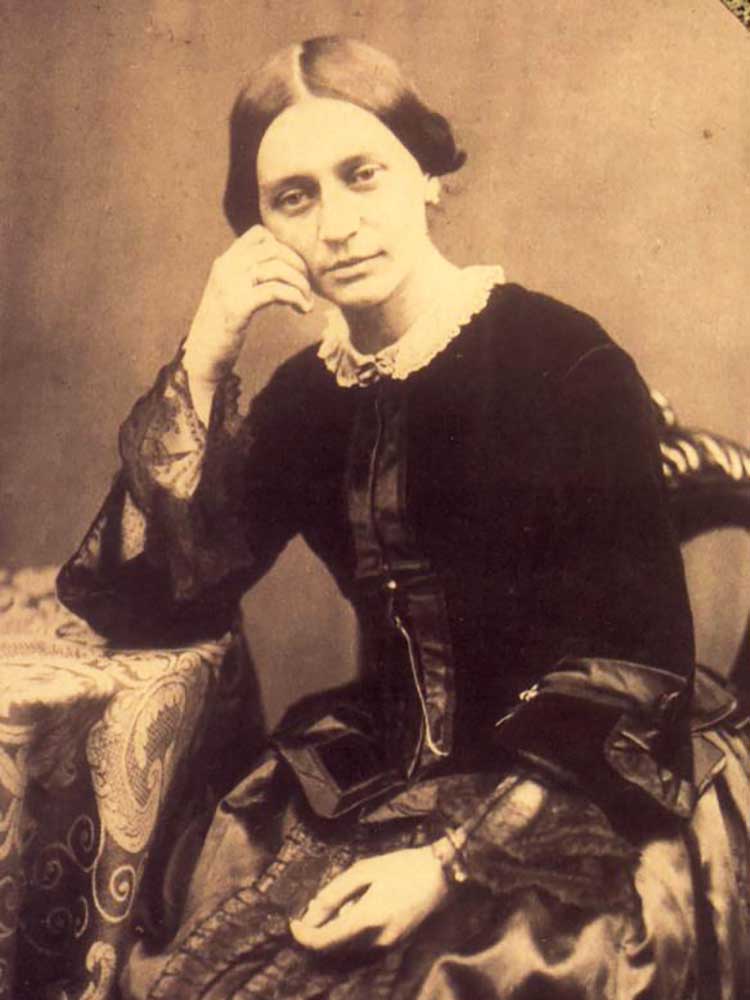 Clara Schumann 1853 | Wikimedia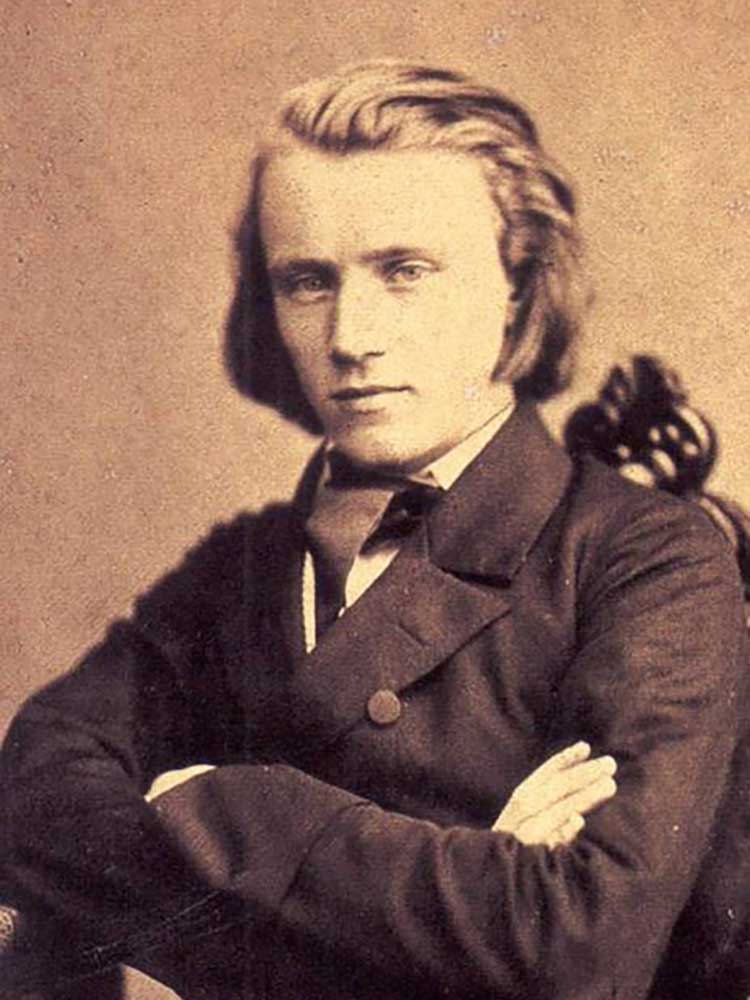 Johannes Brahms 1855 | Wikimedia Haus Zwickau
Presented in partnership with Prairie Debut
"We have an unspoken, deeply entrenched connection of how we feel the music. It makes it more magical."

Kerry Duwors on her musical collaboration with Katherine Dowling | Brit's Picks
In an effort to keep our audience members as safe as possible, we will be hosting this concert in accordance with our COVID-19 policy.
Kerry DuWors
violin
Hailed for her "soaring cantilena" (Gramophone Magazine), violinist Kerry DuWors has performed across Canada, the USA, Europe, Mexico, Japan and New Zealand. In demand as a versatile chamber musician, highlights include performances with duo526, James Ehnes, Yo-Yo Ma, Dame Evelyn Glennie and NYC-based The Knights. Praised for "always finding the music behind the notes" (Winnipeg Free Press), she has been soloist with the NACO, Winnipeg Symphony, Saskatoon Symphony, and Manitoba Chamber Orchestra. DuWors has won prestigious awards including Grand Prize at the 26th Eckhardt-Gramatté National Music Competition. She is a four-time laureate of the Canada Council Musical Instrument Bank Competition, and currently plays on a modern instrument by Felix Krafft modeled after the 1735 "Plowden" Guarneri. She has been Associate Professor at Canada's Brandon University since 2003.
Katherine Dowling
piano
Praised by the New York Times for her "crystalline performances, gestural expressiveness, and careful attention to colour" and by the Boston Globe for her "effortless incisiveness," award-winning pianist Katherine Dowling performs across North America and Europe as a solo and chamber musician. Katherine Dowling is familiar to audiences as a multi-year fellow of the Tanglewood Music Center, a New Fromm Fellow, and as a Britten-Pears Young Artist; through numerous positions at The Banff Centre for Arts and Creativity, the Orlando Festival, and the Avaloch Farm Music Institute; and through multiple Winners' Tours under the auspices of the Eckhardt-Gramatté National Music Competition. As a member of the chamber ensemble Gruppo Montebello, she appears on many critically-acclaimed recordings on the Etcetera label. In addition to her performing activities, Katherine teaches piano and chamber music at the University of Regina.