Join us this September for what is becoming tradition – a free outdoor celebration of live music in George Lane Park.

Honens in the Park returns! We launch our 15th season on a joyous note, as Jon Kimura Parker,  Honens International Piano Competition winner Illia Ovcharenko, and violinist Donovan Seidle come together to entertain our crowd in High River. Ladom Ensemble adds to the fun with their distinct combination of diverse global styles merged with a classical framework. From blazingly virtuosic works by Rachmaninov to charming salon pieces by Elgar and Albeniz, there's something for everyone to enjoy in this family-friendly program.
Presented in partnership with Honens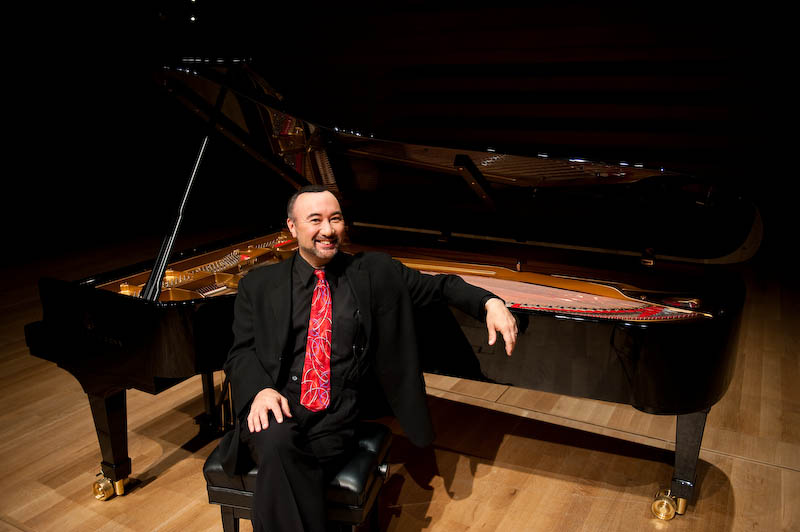 Jon Kimura Parker
narration
Known for his charisma, energy and dynamic performances, pianist Jon Kimura Parker is the Artistic Director of the Honens International Piano Competition. He has collaborated with legendary rock drummer Stewart Copeland in Off the Score, tango pianist Pablo Ziegler, singer Bobby McFerrin, violinist Cho-Liang Lin, and mezzo-soprano Susan Graham. Winner of the Gold Medal at the 1984 Leeds International Piano Competition, Parker is an Officer of The Order of Canada and has received Honorary Doctorates from the University of British Columbia and the Royal Conservatory of Music, Toronto.
"… a musician with a rich soul and great artistic depth …. a fantastic example of programming that entertains as well as edifies."

Musical Toronto on Jon Kimura Parker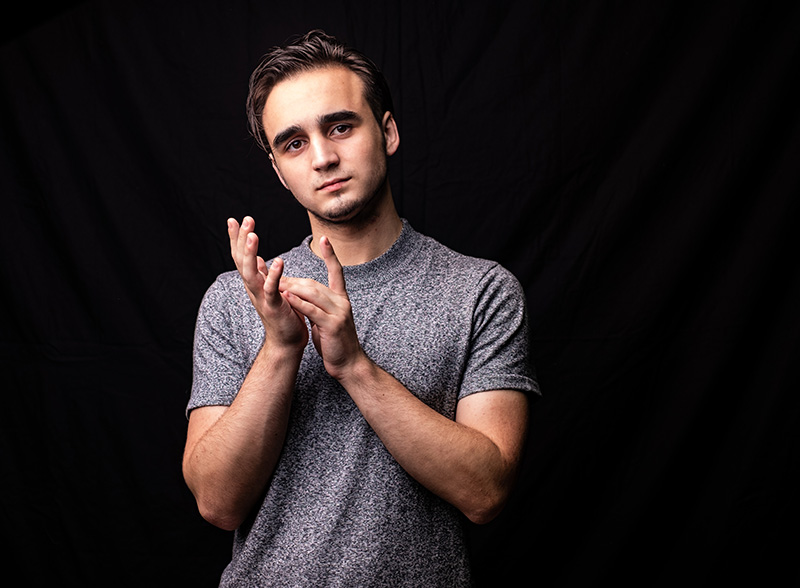 Illia Ovcharenko
piano
Praised as "technically flawless and impeccably musical" (International Piano), winner of the lauded 2022 Honens International Piano Competition, 21-year-old Ukrainian pianist Illia Ovcharenko has taken the piano world by storm. Ovcharenko embodies Honens' ideal of the "Complete Artist" with his technical mastery, perseverance against adversity, and an understanding of musical text that is both intellectual and emotional. Highlights of his 2022 / 2023 season include two Carnegie Hall performances and an international tour spanning Brussels, Paris, Liechtenstein, Portugal, Germany, and Canada. Ovcharenko has performed with leading orchestras and participated at music festivals worldwide. He is a recipient of the Presidential Scholarship of Ukraine and is represented by Kanzen Artists.
"Illia Ovcharenko's solo performances were technically flawless and impeccably musical. He captured the wild emotional swings of Schumann's Kreisleriana, vaulted effortlessly over the hurdles in Ginastera's Sonata No. 1 and concluded with a stupendous performance of Liszt's Sonata in B minor. I'm confident this 21-year-old Ukrainian will have a big career."
—International Piano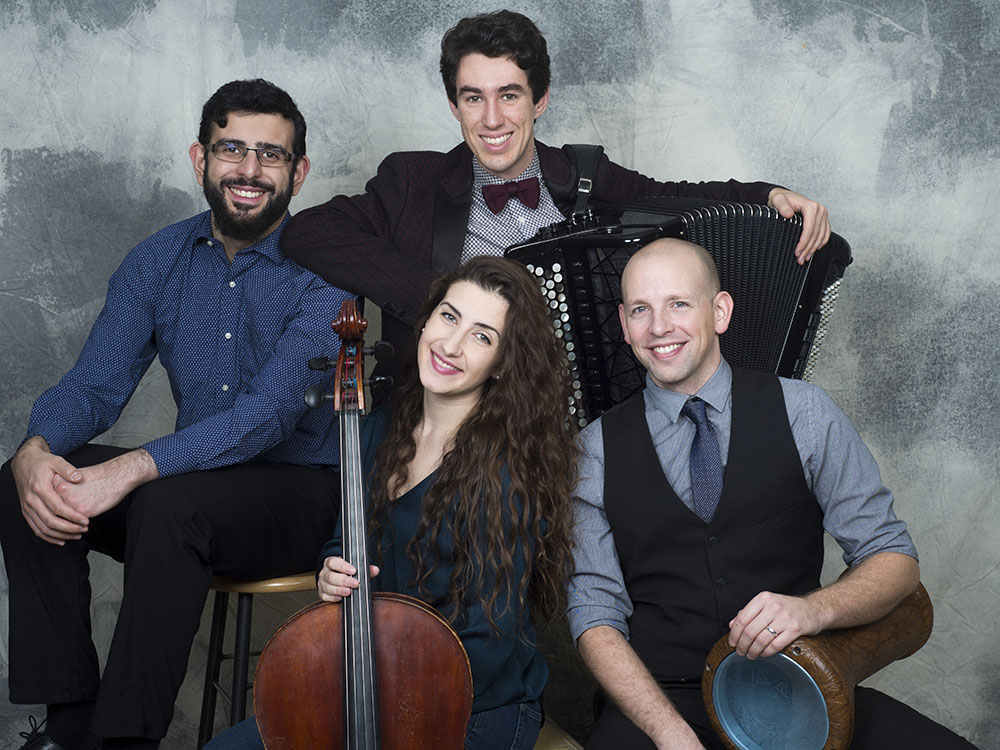 Ladom Ensemble
piano, cello, accordion, and percussion
The music of Ladom Ensemble is authentic Canadian fusion, combining piano, cello, accordion, and percussion in a passionate, sophisticated and occasionally wild blend of acoustic chamber and world music. You'll hear inspirations from Argentinean tango, Serbian folk and dance traditions, Persian classical repertoire, and music from the classical (Bach) and progressive rock worlds (Radiohead). In twinkling, fun-filled performance, Michael Bridge (accordion), Beth Silver (cello), Adam Campbell (percussion) and Pouya Hamidi (piano) come together in a delightful signature style that is all their own.
"Elegant and contemplative… rocking and fiery!"
– Errol Nazareth, CBC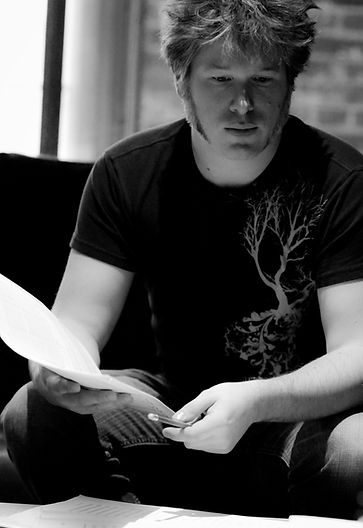 Donovan Seidle
violin
Donovan Seidle is enthralled by the process of creation. The violinist and assistant concertmaster for the Calgary Philharmonic Orchestra has experimented with a variety of styles – jazz, blues, fiddling and noise-rock in addition to more typical orchestral, chamber and solo ventures.
In addition to concert-stage performance, Donavan composes and designs for large-scale productions including the Vancouver 2010 Olympic Winter Games Ceremonies, firework competitions, films, commercials and interactive mediums such as VR, AR and video games.
Franck
II: Allegro
from Sonata in A Major
Elgar
Salut d'Amour
Brahms
I: Vivace ma non troppo
from Sonata No. 1 in G Major Op. 78
Chopin
Polonaise in A-flat Major Op. 53 "Heroic"
Albeniz
Tango
Copeland
Celeste
Prokofiev
Dance of the Knights
Nazaroff
Freylakh Medley
Brahms
Hungarian Rhapsody No. 5
Rachmaninov
Suite No. 2 for two pianos Op. 17
I: Introduction
II: Waltz
III: Romance
IV: Tarantella