We cap off another season with one of our audience's favourite concerts, Young Musicians Extraordinaire, this year featuring Luka Coetzee on cello and Jacques Forestier on violin. Both only twelve years old, Luka and Jacques delight audiences with their passion for music. With numerous awards and performances under their belts, including Jacques' Carnegie Hall performance, you will be saying "I heard them when…" Of course, our Young Musicians Extraordinaire concert would not be complete without Evelyn's Memory Lane ice cream. Join us post-concert for an ice-cream social to celebrate another season of great music in High River.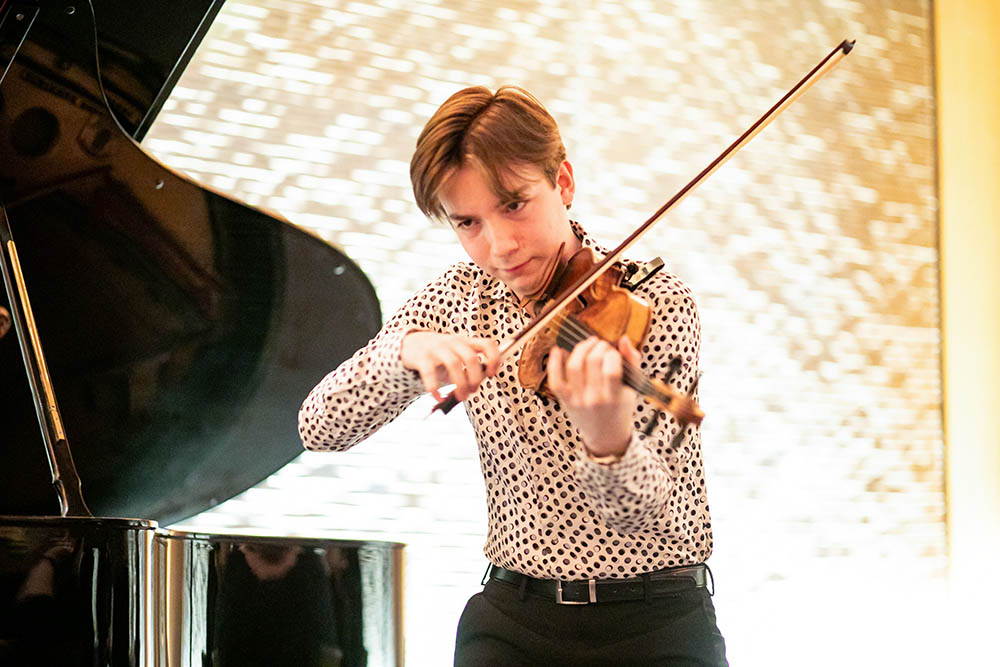 Jacques Forestier, violin
Learn more about Jacques and what he's been doing since we last saw him perform.