Imagine cello and piano performed with an expertise and intensity that venture into the sublime. Stéphane Tétreault's playing has been described as "astonishingly mature not merely in its technical attributes but also in its warmth, brilliance and subtlety of colour and inflection" by Gramophone Magazine, while the Ottawa Citizen says of Akiko Tominaga "[her] sound is captivating, delicate, crystalline; her phrasing elegant and intelligent …. one appreciates the humility and sobriety of her artistry." The contained chemistry of this remarkable combination is not to be missed.
Presented in collaboration with Prairie Debut
Imagine cello and piano performed with an expertise and intensity that venture into the sublime.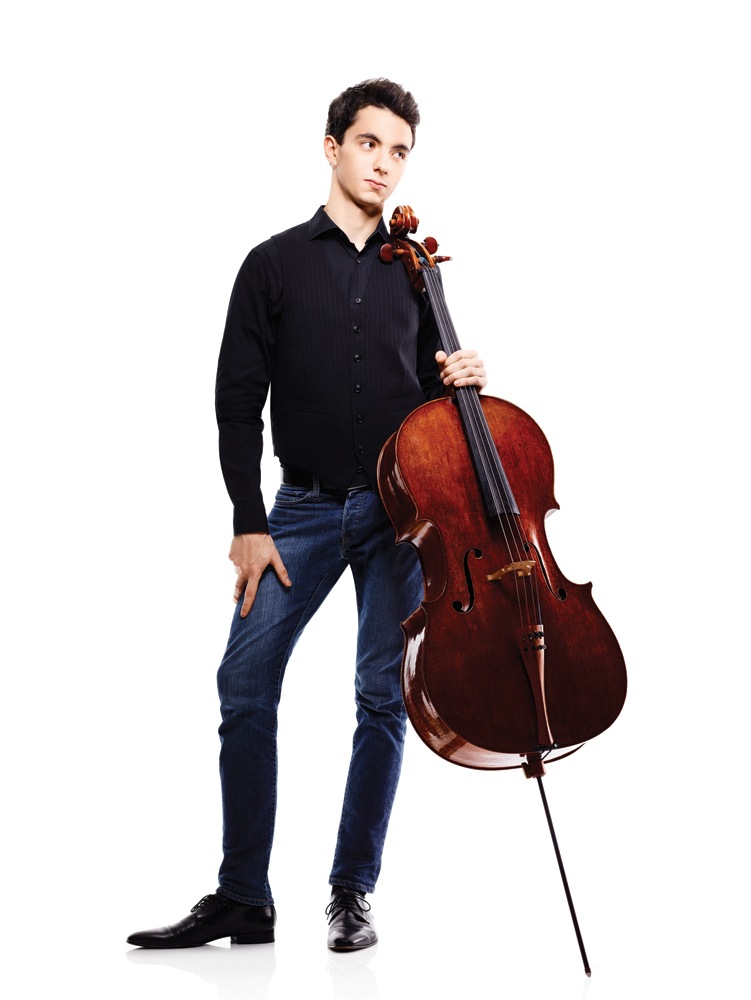 "After no more than four bars, Tétreault had my full attention"

Charlotte Gardner, Gramophone
Stéphane Tétreault
cello
In addition to innumerous awards and honours, Stéphane Tétreault is the recipient of the prestigious 2019 Virginia Parker Prize from the Canada Council for the Arts in recognition of his outstanding talent, musicianship, artistic excellence, and his valuable contribution to artistic life in Canada and abroad. He is also the laureate of the Prix Opus for "Performer of the Year" for the 2020-21 season, awarded by the Conseil québécois de la musique and accompanied by a Canada Council grant.
Chosen as the first ever Soloist-in-Residence of the Orchestre Métropolitain, Stéphane performed alongside Yannick Nézet-Séguin during the 2014-2015 season. In 2016, Stéphane made his solo debut with the Philadelphia Orchestra under the direction of Maestro Nézet-Séguin and performed at the Gstaad Menuhin Festival in Switzerland. In 2017, he took part in the Orchestre Métropolitain's first European tour with Maestro Nézet-Séguin performing Elgar's Cello Concerto at the Concertgebouw in Amsterdam, the Kölner Philharmonie in Cologne and the Philharmonie de Paris. In 2018, he made his debut with the London Philharmonic Orchestra with conductor John Storgårds.
His debut CD, recorded with the Quebec Symphony Orchestra and conductor Fabien Gabel, was chosen as Editor's Choice in the March 2013 issue of Gramophone Magazine. His second album with pianist Marie-Ève Scarfone, featuring works from Haydn, Schubert and Brahms, was chosen as Gramophone Magazine's Critic's Choice 2016 and recognised as one of the best albums of the year.
Stéphane was a student of the late cellist and conductor Yuli Turovsky for more than 10 years. He holds a master's degree in Music Performance from the University of Montreal. He plays the 1707 "Countess of Stainlein, Ex-Paganini" Stradivarius cello, generously loaned to him by Mrs. Sophie Desmarais.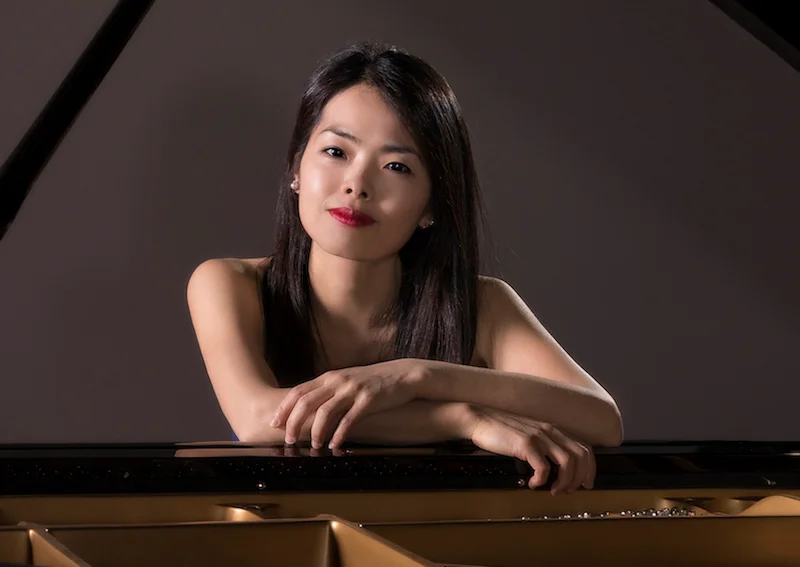 "An amazing assurance and strength…and most of all, the maturity and the imagination of a true interpreter."

Gingras, La Presse
Akiko Tominaga
piano
Born in Japan and raised in the United States, pianist Akiko Tominaga has been hailed by critiques and audiences across North America, Europe and Japan. She began her studies at age four, and made her solo debut in 1992 playing the Rachmaninoff Rhapsody on a Theme of Paganini. Her solo and chamber performances have been broadcasted on CBC and Radio-Canada. Akiko has performed with the Bridgeport Symphony, Reading Symphony, Interschool Orchestra of New York, as well as Calgary Philharmonic Orchestra. Her solo recital entitled "Postcards from Afar" received much acclaim in Ottawa in the Master Piano Recital Series in 2015.
Akiko is a founding member of the piano trio Trio Lajoie with violinist Ariane Lajoie and cellist Julie Hereish. In October 2014, the trio toured the Maritime provinces with Debut Atlantic, and their debut CD was nominated for the Prix Opus Award in 2014. A resident of Calgary since 2007, Akiko has appeared in numerous concerts with the Instrumental Society of Calgary and the Faculty and Friends series at the Eckhardt Gramatté hall. She has also collaborated on projects with the Land's End Ensemble.
Ms. Tominaga holds a Bachelor of Music Degree from the prestigious Curtis Institute of Music. She has been invited to give master classes, lectures and adjudicate festivals in Alberta and B.C., and was on the faculty of University of Lethbridge. She currently teaches at the Mount Royal Conservatory in Calgary, where she is a faculty member of the Academy for the Gifted Youth Program.