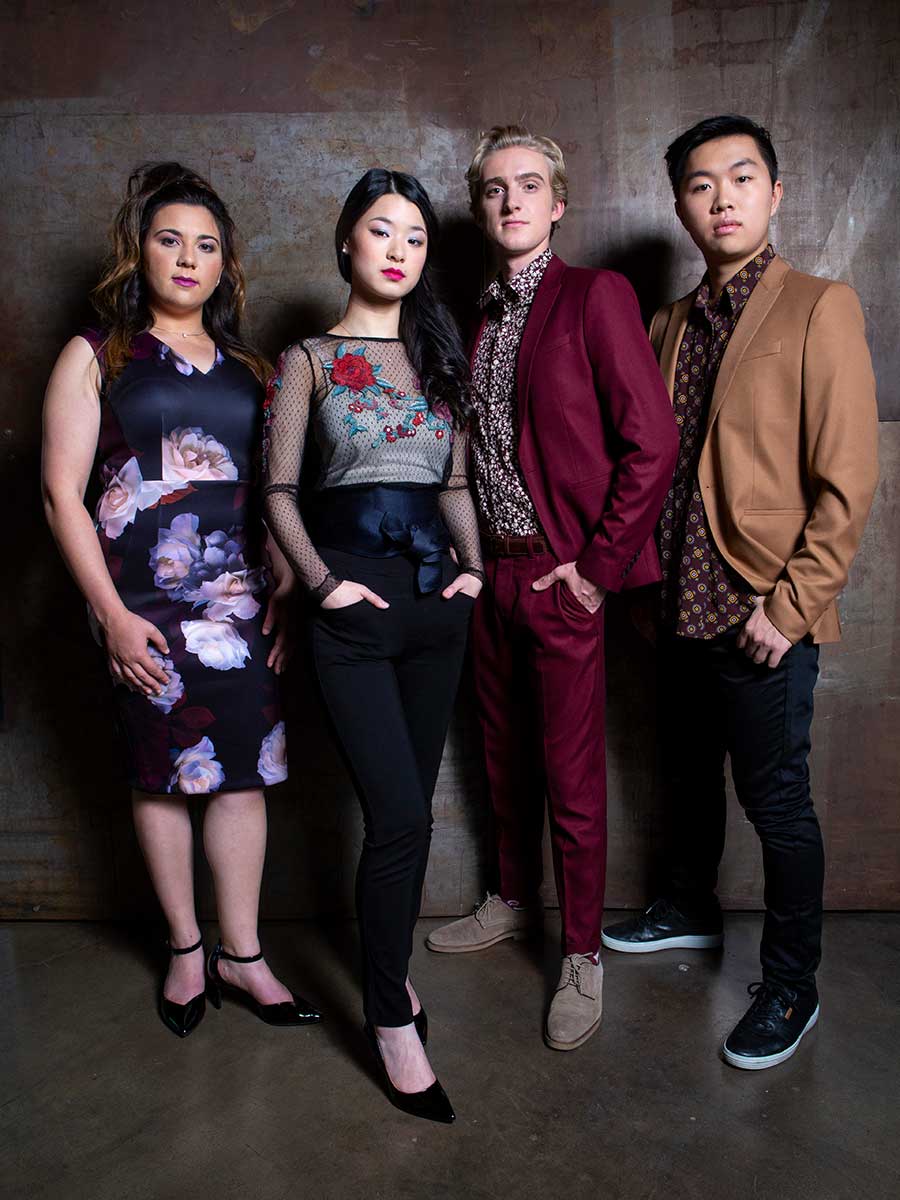 We can't wait to welcome these winners of the 2019 Banff International String Quartet Competition, praised by American Record Guide for their "huge range of dynamics, massive sound and spontaneity."
Among the ensemble members is Tate Zawadiuk (cellist), who first arrived on the High River stage in 2013 as aYoung Musician Extraordinaire.
He encountered Aiden Kane (violist) and Lucy Wang and Hao Zhou (violin) at the Colburn Conservatory of Music in Los Angeles. The combination is a winning one, and the four have gone on to triumph in several internationally renowned competitions.
First Prize Winners of the 2019 Banff International String Quartet Competition
Grand Prize at the 2019 ENKOR International Music Competition
Prizewinners at the 2019 Yellow Springs Chamber Music Competition, the 2018 Wigmore Hall International String Quartet Competition and Fischoff National Chamber Music Competition, and the 2017 Osaka International Chamber Music Competition
Joined with colleagues in the Calidore String Quartet in the film project "The Way Forward"
Appearances with world-class musicians have included collaborations with pianists Emanuel Ax and Elisso Virsaladze, violist Paul Coletti, violinist Noah Bendix-Balgley, and vocalist Hila Plitman
The four are committed to engaging with communities outside the concert hall, presenting for school children and students of all agencies. In 2019 they scripted, developed and performed in "Over the Top," an interactive musical encounter for inner city school children hosted by the Colburn School.
In March 2022, we present The Viano String Quartet in two short, socially distanced performances designed to delight our High River audience.
Presented in collaboration with Pro Musica.
Learn more about Viano String Quartet
 Sergei Prokofiev (1891-1953) 
 String Quartet No. 2 in F Major, Op. 92
I.      Allegro
II.    Adagio
III.   Allegro
Arvo Part  (b.1935)
Fratres
Alexander Borodin (1833-1887)
String Quartet No. 2 in D Major
I.     Allegro moderato
II.    Scherzo. Allegro
III.   Notturno. Andante
IV.   Finale. Andante – Vivace
 Praise for the Viano String Quartet
"Four strong players with matching sound and
unanimity of concept. They made Bartok's Quartet No. 4 hair-raising, with bolts of lightning flashing …."

American Record Guide
In an effort to keep our audience members as safe as possible, we will be hosting this concert in accordance with our COVID-19 policy.
Enjoy this taste of the Viano String Quartet in performance with pianist Marc-André Hamelin.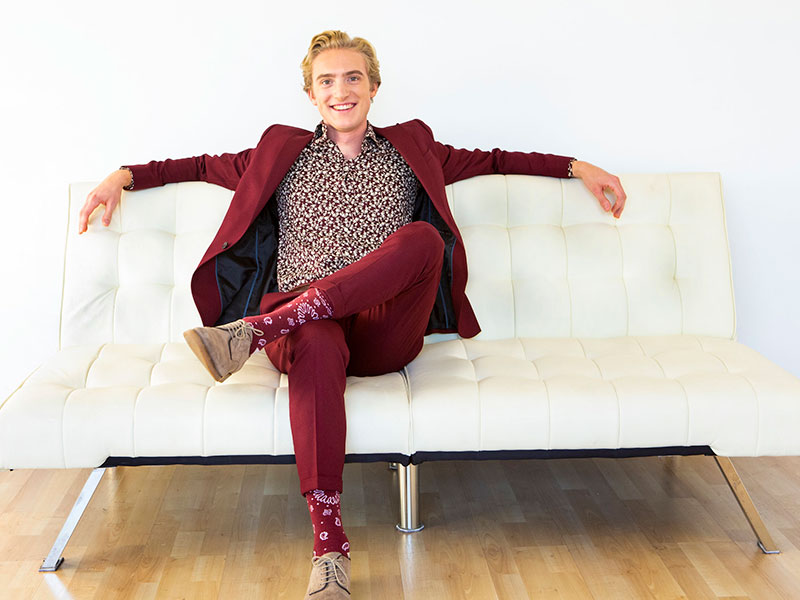 Our audience in High River first enjoyed the performance of Canadian cellist, soloist and chamber musician as a Young Musician Extraordinairein 2013.