We are pleased to play even a small role in helping to launch the exceptional talents of our Young Musicians Extraordinaire. In 2023, two incredible string players return to our stage. 
With a string of accomplishments and awards to her name, cellist Luka Coetzee is increasingly recognized both in Canada and internationally. Her 2020 CD was acclaimed by Fanfare Magazine as "sublime, with an interpretative grasp …. playing of rare quality." 
Violinist Jacques Forestier has performed as a soloist with orchestras around the world, studied with Itzhak Perlman and is one of CBC's hot young 30 Canadian Classical Musicians under 30 (2021). 
 We are deeply grateful to our travel sponsor Century 21 for supporting this showcase of our 2022/23 Young Musicians Extraordinaire.
Recognizing extraordinary talent
Praise
"Sublime, with an interpretative grasp… playing of rare quality."

Fanfare Magazine on Luka Coetzee
In an effort to keep our audience members as safe as possible, we will be hosting this concert in accordance with our COVID-19 policy.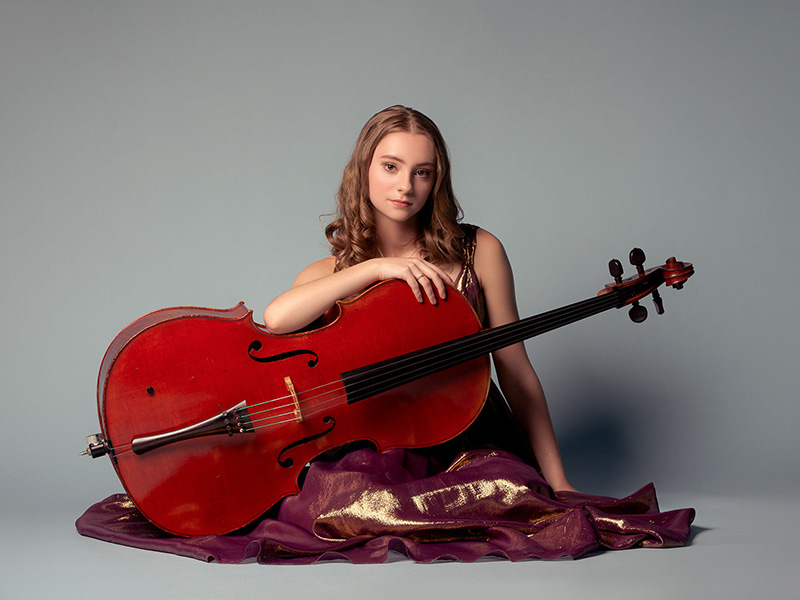 Luka Coetzee, cello
Acclaimed by Fanfare Magazine as "tonally, technically, and musically superb," Canadian cellist Luka Coetzee has always enjoyed a rich musical life combining art, travel, and performance. She began playing at the age of one, and made her solo debut with the Calgary Civic Symphony at age eleven. Luca's honours include:
First Prize at the sixth Johansen International Strings Competition in Washington, DC.
Named most promising semi-finalist in the UNISA International Strings Competition in Pretoria, South Africa
First prize at the Morningside Music Bridge International Concerto Competition
Second prize and audience prize in the Orchestre Symphonique de Montréal Competition
Third prize in the Sheans Strings & Piano Competition
First prize in the Canadian Music Competition.

 
As a member of the Echo Klassik-nominated LGT (Liechtenstein Global Trust) Young Soloists, Ms. Coetzee performed at the Rheingau Musik Festival, the Elbphilharmonie Hamburg, the Berlin Philharmonic, the Tonhalle Zürich, the Victoria Hall in Singapore, and at the Woordfees Festival in Stellenbosch, South Africa. In January 2020, she recorded a new arrangement of the Beethoven A Major Cello Sonata for solo cello and strings. 
She has worked and performed alongside renowned artists including Andrés Cárdenes, Simon James, Ning Feng, Johannes Moser, Jens Peter Maintz, Danjulo Ishizaka, Claudio Bohorquez, Frans Helmerson, Laurence Lesser, Wolfgang Emanuel Schmidt, the Calidore String Quartet, and the Schumann Quartet. Her teachers have included Christine Bootland, John Kadz, Johanne Perron and Horacio Contreras.
Luca is currently completing the Royal Conservatory of Music ARCT (Associate) piano exam under the instruction of Derek Chiu.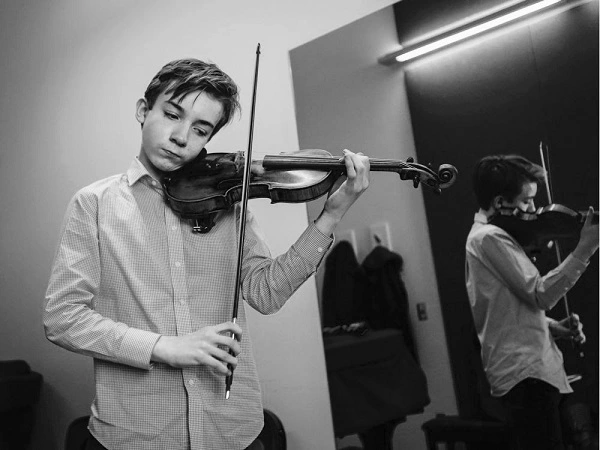 Jacques Forestier, violin
Born into a family of musicians, fifteen-year-old Jacques Forestier began playing the violin at the age of two and has since delighted audiences across North America, Europe, and Asia with his passion for music and love of performing. Jacques has won many awards and scholarships, including:
Silver Medalist and Bach Prize Winner at the Stulberg International String Competition, 2022
First Prize at the International Shean Strings Competition 2021
First prize at the Canadian Music Competition National Finals in Gatineau, Quebec
First prize at the biennual Young Artists Competition in Lethbridge (2018), resulting in a performance of Mozart's Fifth Violin Concerto with the Lethbridge Symphony (2019-2020 season)
Winner of the 'Best Canadian Work Interpretation Prize' and third prize at the 2019 OSM Manulife Competition in Montreal, Canada
Toured Asia with the LGT Young Soloists, May 2019
The only Canadian to quality to participate in the 2018 Menuhin International Competition in Geneva, Switzerland 
Recipient of the Winspear Fund Scholarship, 2016 and 2017
Performed in the Winner's Recital of the American Protégé International Competition at New York's famed Carnegie Hall in March 2015.
Presently studying with Patinka Kopec and William Vander Sloot at Mount Royal University, Jacques is also a student of Itzhak Perlman, Li Lin, and Catherine Cho of the Perlman Music Program. He was invited by Pinchas Zukerman to attend the Young Artists Program at the National Arts Centre in Ottawa, and accepted on full scholarship to the Morningside Musicbridge program in Boston, MA, and Warsaw, Poland. Jacques was a student-artist at the Biennial Starling-Delay Symposium at the Juilliard School in New York.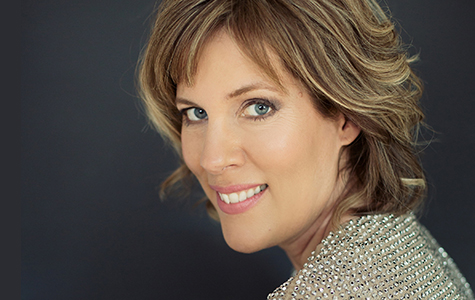 Suzanne Ruberg-Gordon, collaborative pianist
Quoted by the Chronicle Herald as "a superb musician," Swedish-born pianist Susanne Ruberg-Gordon is a highly regarded chamber musician and collaborative artist. She has performed with artists such as Andres Cardenes, Andres Diaz, Ron Leonard, and Nikki Chooi. She is the pianist and core member of the Juno-nominated contemporary classical music trio, Land's End Ensemble. Ms. Ruberg-Gordon has been on faculty at the Mount Royal University Conservatory since 1991 where she is the coordinator of Collaborative Pianists. She has also been a Collaborative Artist for the acclaimed Morningside Music Bridge program in Canada, China and Poland since 2001.